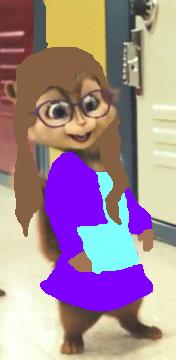 Marylight marie salle is soon to be
emily's
sister. She has chesnut brown hair which is natually separated into two parts. She wears a light blue top with a medium blue jacket and skirt.She has a slight intrest in jeanette, and often wonders why they almost look alike yet they are so opposite. She likes simon, but only as a friend.She thinks of alvin as a troublemaker and the ultamite nuisance.She thinks theodore is the best boy chef in the world.She loves emily dearly and would do anything for her.She has blue eyes and wears purple glasses.She is 11 years old.
Community content is available under
CC-BY-SA
unless otherwise noted.