The Chipettes Movie
is an upcoming online animated movie that is currently in pre-production that will premire in Summer 2010.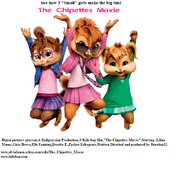 In 1982,after The Chipettes (Ferbette and Parker E.) gets lost they determine to make themself a music group ,but a group of evil chipmunks based on the Munk-Z want to trick them into singing across Europe, kidnap Brittany, and make her sing for the Munk-Z for the rest of her life.And they must find a way to Los Angles,California.
==Fictonal voice cast==legendary
Liliana Mumy
as Young Brittany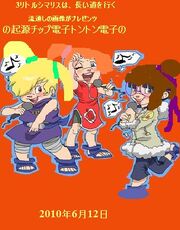 Ciara Bravo  as Young Jeanette
Elle Fanning as Young Eleanor
Soundtrack
Edit
Down under-Men at work
Destation unknown-The Chipettes
Mexican Holiday-The Chipmunks
Somewhere out there-The Chipettes
The Girl you left behind-Brittany
Dreams to Dream-Brittany
Bella Notte-The Chipettes
Put your recrods on (briefly)-The Chipettes
New Attitude-The Chipettes
If I never knew you-The Chipettes
Dreams to dream-Bubblegum Pink (Ferbette)
Community content is available under
CC-BY-SA
unless otherwise noted.